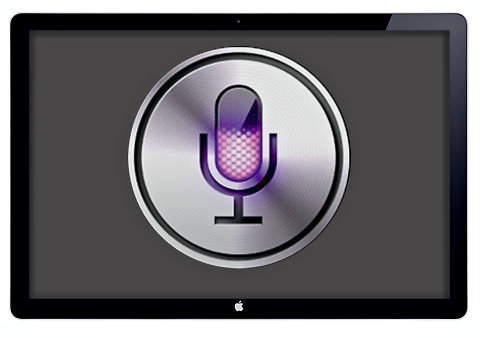 Apple television set mockup design courtesy Nick Bilton/New York Times
It seems to be true that Apple is definitely working on a television set project, according to Nick Bilton of the New York Times. The TV, which will be powered by Siri voice control, could be announced possibly in late 2012. Bilton quoting his sources saying that an Apple TV Set is a "guaranteed product for Apple" because "Steve Jobs thinks the industry is totally broken", which is stated in Steve Jobs' new biography.

Bilton says the TV Tech project has been in the plans for years, maybe as far back as 2007. How will the new Apple TV Set be controlled and why would it be different:


"It's the stuff of science fiction.You sit on your couch and rather than fumble with several remotes or use hand gestures, you simply talk: "Put on the last episode of Gossip Girl." "Play the local news headlines." "Play some Coldplay music videos." Siri does the rest. Of course this experience goes beyond just playing TV shows or the local news. As the line between television programming and Web content continues to erode, a Siri-powered television would become more necessary. You aren't going to want to flip through file folders or baskets of content, checking off what you want. Telling Siri to "play videos of cute cats falling asleep" would return an endless YouTube stream of adorable napping fur balls."

Bilton believes strongly the television will be a reality, but says the Apple "still has quite a bit of work to do on the project", stating the physical design of the TV itself. He also states the cost of the display itself is a factor, even though prices are falling for consecutive years.

Is it true of an Apple television set being a reality? He finishes his statement... "It is coming, It's not a matter of if it is, it's a matter of when."